A private group for Repoman.com members and those in the repossession community to ask questions, share wisdom, and shoot the bull.
Join us on Facebook!
Join over 500 other companies and get your company listed. There are no contracts to sign and no memberships to join. FREE 30 Day Trial!
Insurance Requirements
Repoman.com clearly marks the listings of recovery agencies that have submitted proof of insurance.
Submit Proof of Insurance: Click Here

Change Your Listing
Log in to your account and make changes to your own ad.

Advertising Information
Repoman.com features state of the art internet advertising tools and resources for repossession companies.
See Listing Options for Repo Companies: Click Here

Vendor Advertising
Repoman.com features advertising tools and resources for vendors that have products and services used by Repossession Companies.
Vendor Information: Click Here


Repoman.com List - Repo Companies
If you need a Repo Man, repo company, or repossession, Repoman.com is the repossession company directory to find one. Repoman.com has the largest and best directory of repo companies and repossession agents. Repoman.com was started in 1995 making us the largest and most established online repo directory for lenders, creditors, lawyers, banks, private individuals, and corporate legal teams. They use our repo man directory to find the right repossession agent or company that offers the repossession services they need. The repo companies on Repoman.com offer numerous repossession services in including: Car Repo / Boat Repo - Automobile Repossession / Car Repossession - Asset Recovery - Car Auction - Recovery - Vehicle Recovery - Skip Tracing - Collection Agency - Auctions - Vehicle Transportation - Locksmithing - Auto Keys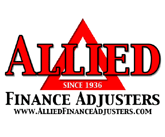 Search for Bonded Allied Recovery Agencies: Click Here
View Allied Video: Click Here